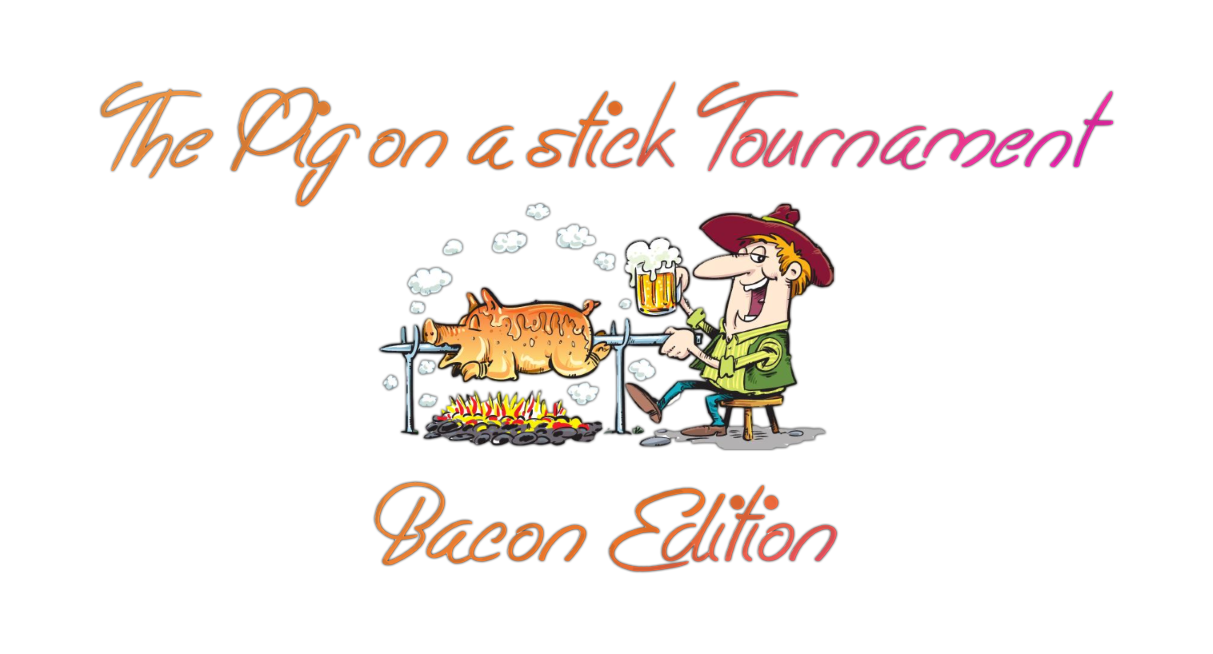 The Pig on a stick Tournament, Bacon edition is a clan tournament powered by Joe, with the support of an admin team composed mostly of Mercenaries veterans. Initially meant as the 'Warband Premier League', the tournament has seen some changes been operated within its ruleset and format as of late, in order to provide the most interesting experience to a maximum of people. A new thread has therefore been created where you will be able to find every information related to the proceeding of this competition. We kindly ask every clan which have been signing up on the previous thread, to make a new application on this one, in order to confirm their interest for this event. New clans which have not been signing-up previously, but would be currently interested to partake in this tournament, are more than welcome to post an application of their own.
The tournament will consist of a group stage followed by a knockout stage. The winner of the knockout stage will be crowned as the official winner of The Pig on a stick Tournament, Bacon edition. We are looking for 16 teams at minimum and 20 at maximum but it's either one or the other as we are looking to make even groups. The sign-up deadline will be on the 5th of July. The tournament is due to start on the 8th of July.
The administrative team for this tournament is divided into four categories. The main host is the creator of the tournament and provides the money for the prize pool. He is therefore Involved in every decision taken in the tournament. The head admins are involved in every matter related to the tournament and are responsible for the well functioning of the competition. They carry most of the administrative and decisional power and are also the main people to contact in case of questioning or issue. The regular admins are involved in important decisions and act as a support for the rest of the team. They can also be acting as a referee for the official matches if required. Would the head admins not be available, they should also be capable of answering most of your questions. Last but not least, the adviser has a consulting role and advise the rest of the admin team. His knowledge of the community is key in ensuring the tournament is run in the best manner.
Admins:
Flavius
-
Torrhen
-
Cow
The prize pool for the tournament is integrally funded by Joe and will be distributed via PayPal. It will be divided between the three top teams as follow:
1st Place: 250€
2nd Place: 100€
3rd Place: 50€
Team Application Template:
Free Agent Application Template:
Edited by Tardet, 29 June 2019 - 14:22.