Roster
About us:
Árpád was the head of the confederation of the Hungarian tribes at the turn of the 9th and 10th centuries. He might have been either the sacred ruler or kende of the Hungarians, or their military leader or Gyula, although most details of his life are debated by historians, because different sources contain contradictory information. Despite this, many Hungarians refer to him as the "founder of our country", and Árpád's preeminent role in the Hungarian conquest of the Carpathian Basin has been emphasized by some later chronicles. The dynasty descending from Árpád ruled the Kingdom of Hungary until 1301.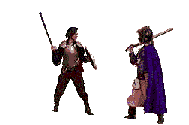 Steam link:
http://steamcommunit...561198033006062
Our banner:
Diplomacy:
Ally:
Nobody
Neutral:
Rest clans
Hostile:
Nobody
Our Anthem:
https://www.youtube....h?v=Gqyhae7hcaQ
Language what we speak:Hungarian
Edited by King_Dani_Arpad, 16 January 2018 - 17:54.