House Dayne of Starfall
'I wish you good fortune in the wars to come.
And now it begins!'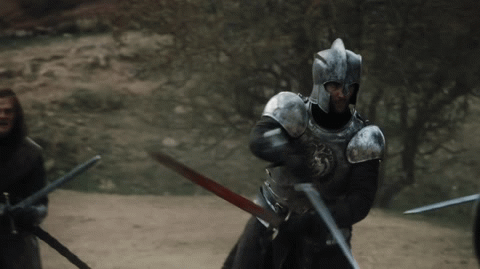 Summary of who we are
Origin
House Dayne has originaly been created by Edric, Mason and Alestor on 10 april 2014 as a Persistent World clan.
Two years later we deceided to remake House Dayne, this time on mercenaries.
What can you expect/for what do we stand
Our intention is to create a nice gaming environment for our members. With 'nice' we are referring to a community which does not swear extensively, understands that it is just a game, respect eachother just because of who they are, and more of that common sense (which nowadays sometimes seems sadly far from 'common sense'). We would like to play a part in the creation of virtual friendships, an improved knowledge of different nations and cultures and ofcourse by just having fun while playing games together. Therefor there is besides gaming enough room to talk with eachother about all kind of subjects. We would like to know you better, what keeps you fascinated irl, what you stand for and what your creeds are.
The average age in our clan is currently around 18. As some of you know, it is supposed to be that the older you get, the more bussy you get in real life. Therefor, we are not a clan that you will see playing mercenaries with huge numbers actively on a daily basis. It might even happen that due to irl circumstances the entire leadership won't be there for two weeks. The whole idea of Dayne is eventually to just play some games with a nice bunch of guys in our spare time. Therefor the term 'family' or 'friends' might actually fit better for our description, instead of the word 'clan'.
House Dayne Policy/Ideals
- Being friendly and doing good to others will also make yourself feel better. Even more reason to be kind to others!
- How skilled you are is something we care very little for. Instead we care about who you are as a person!
- It is just a game. If it doesn't go smoothly, no worries. No reason to get upset at all!
- Playing the game together gives you more satisfaction instead of playing it alone!
- A positive atmosphere opens up opportunities to learn from eachother!
- 'If we win a clanwar, great, if we lose, so be it' - mentality!
- We are a selective but open bunch of friends!
How can you join us:
You can join us by adding Edric on steam. He will invite you to the steamgroup where you can make an application.
Note that we currently have a recruitment stop. This means that you can make your application, but will not be able to become a recruit. You need to wait untill there will be a free spot again.
Competetive
In essence, we are not a competetive clan. We prefer playing on the public servers while just having fun together. This does not mean we do not play clanwars at all. The outcome of clanwars however, is something we care very little for. If we would win, great, if we would lose, so be it. Our intention is not to be or become a clan full of skilled fighters. Instead we hope to be able to just have fun with eachother, while playing this game. If you are interested in playing a clanwar against us, just contact one of our leadership.
Contact
Teamspeak IP: ts63.gameservers.com:9148
Steamgroup House Dayne: http://steamcommunit...m/groups/daynes
Current Roster
Spoiler (Click to Show)
Media of House Dayne
Dayne Custom Texure Improvements
Link to the package of 'The Complete Dayne Pack': Click here
In every 'read me' folder, the way to install it has been described. So make sure you read them carefully!
Due to 'CONENT_TOO_LONG' the examples have been removed, for more information, talk to the Dayne ldrship.
Statistics of House Dayne
'Nationalities in House Dayne'
(Click to Show)
'Age Overview in House Dayne'
(Click to Show)
'Clanwar Results of House Dayne'
(Click to Show)
'Detailed Clanwar Results of House Dayne'
(Click to Show)
Last Updated: 31-08-2017
Edited by Edric, 02 October 2017 - 09:24.